6. February, 2011
Album Release: Curse – Void Above, Abyss Below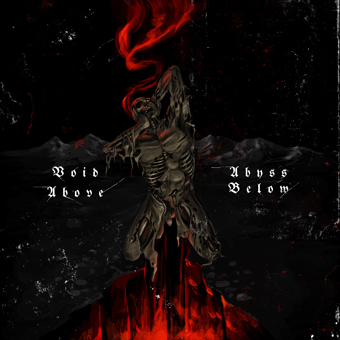 Recording: Audun Melbye, Einar Thorberg Guðmundsson
Produced by: Einar Thorberg Guðmundsson, Audun Melbye
Mix & Mastering: Audun Melbye
Release date: 25.03.2011
Label: Schwarzdorn Production

This was the fastest album production I've done to date. The band came in to the studio with no material. I mic'ed up the drum kit,
pressed record, and went out for a break. An hour later when I returned, the drums (and scratch guitars) for the whole album was written
and recorded. The band then spent about 2 weeks recording bass and guitars at home, before returning for one day of vocal tracking. The
following week I mixed and mastered the album in 2 days. The whole album was done in about 3 weeks, counting from the day they started
writing the material.
This band wanted a very dirty sound, similar to early Entombed and Darkthrone, and I achieved this by applying distortion on the master bus,
ugly reverbs and additional distortion wherever needed. Other than that, there is very little processing done, and no editing whatsoever. A
very rough production suitable for the genre.
[ca_audio url="http://dl.dropbox.com/u/12463732/Curse%20-%20Hour%20of%20the%20skull.mp3″ width="300″ height="25″ css_class="CSS_STYLE"]